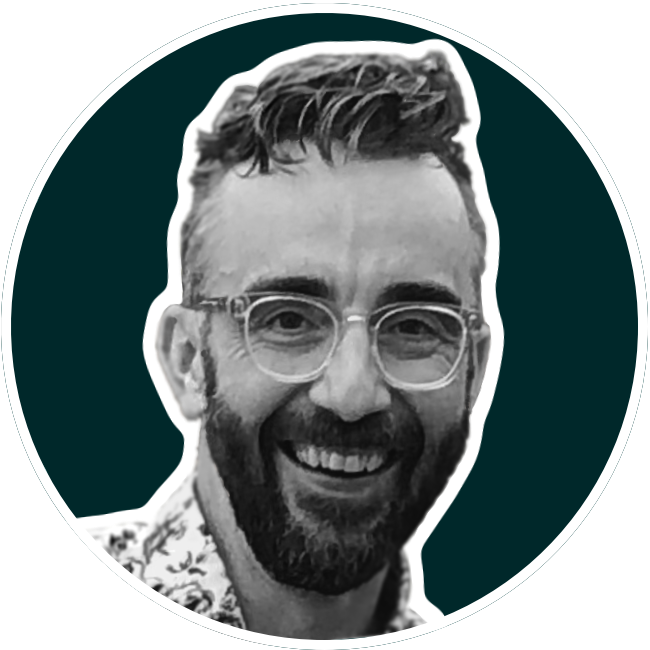 Hey there, I'm Brian.
I'm a marketing consultant who helps small teams with marketing strategy, automation, copywriting, CRM, email and websites.
What it's like working with me:
I worked with Jeff to update his website to WordPress and allow him to self-manage and update his site while growing his small business.
See how I helped Linda, a freelancer who specializes in coaching for teams and individuals looking for continuous improvement, to create the perfect website for her business.
I work with NPACE to help build custom HTML templates, automations and segmentations to improve the usability of their Pardot instance.
A Marketing Swiss Army Knife
People often don't know the full quote about a "jack of all trades", so I like to lead with it.
"a jack of all trades is a master of none, but oftentimes better than a master of one."
For the past 10+ years as a marketing professional, I've gone from blogging to building websites to CRM customizations to building complex automations connecting websites, email and CRM.
So many times during my career, I've served as a marketing department of one. Typically, there's no budget for marketing either. But constraints allow for creativity, and in every role, I learned a wide-range of skills and technologies.
These days, I occupy that strange space between developers and end-users. I can talk tech, but I can onboard and teach anyone a new technology.
Right now, I'm solving marketing problems for small teams in the golf, wine, non-profit, coaching and education industries.
My Favorite Marketing Technologies
WordPress
Salesforce
Mailchimp
ActiveCampaign
Experience
Automation Specialist, Metolius Golf
I'm thrilled to work with some of the best minds in golf to build an amazing platform that saves our clients time by making marketing data and technologies actionable and accessible.
---
Founder, Wine Blueprint
Several years ago, I was bitten by the wine bug. That journey took me to the floor on the retail shop to the Marketing Manager at a wine storage company. Now, I help people learn wine fast!
---
Marketing Manager, Domaine
While I was freelancing in the wine industry, I had the opportunity to lead marketing for the Nation's largest wine storage, shipping and organization company. I did everything from managing sales to optimizing our eCommerce.
---
Marketing Technology Manager, KemperSports
I built KemperClub, a customer community that focused on events, offers and contests on a national level for nearly 100 golf properties. Additionally, I rolled out a year-long social media strategy and template to unite every golf course in the portfolio.
---
Digital Marketing Specialist, Superior Bulk Logistics
This is where I lead my first Salesforce.com implementation and served as admin. In a few months, I taught myself the platform and successfully onboarded the sales, pricing and contract teams with live and virtual training.
---
Founder, BPM Tutoring LLC
I've been an entrepreneur since Day 1. After graduating college and with limited full-time teaching opportunities, I launched my own tutoring company where I built software to track student test scores and create customized study paths.
Education and Certifications
The Freelancer's Workshop, Akimno — 2020
WSET 3 — 2019
USA Laithwaite's Prize — 2018
WSET 2 — 2016
Introductory Sommelier — 2016
University of Illinois at Urbana-Champaign — BA, Teaching of Spanish