Last Saturday, I jumped on my bike and explored the city. I zigged and zagged from Logan Square to Millennium Park to Oak Street Beach. I made some random turns and did my best to get lost. Here are some of my favorite shots.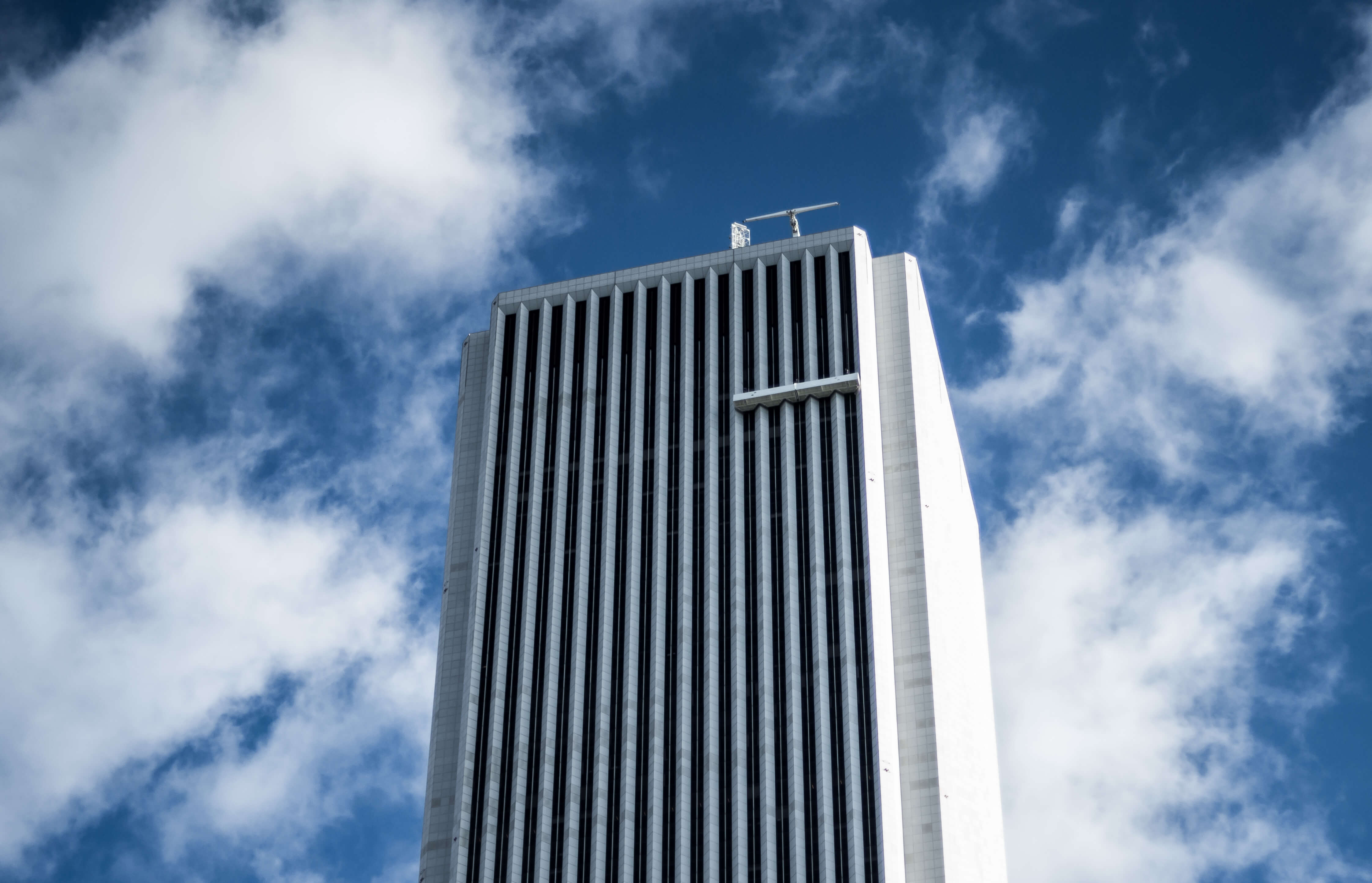 Aon Center
The Aon Center is a real beaut ain't she? Those lines make for some wonderful contrast (great example from Andy Fowler, go follow him!). Can you imagine washing windows on the third tallest building in Chicago? Yikes.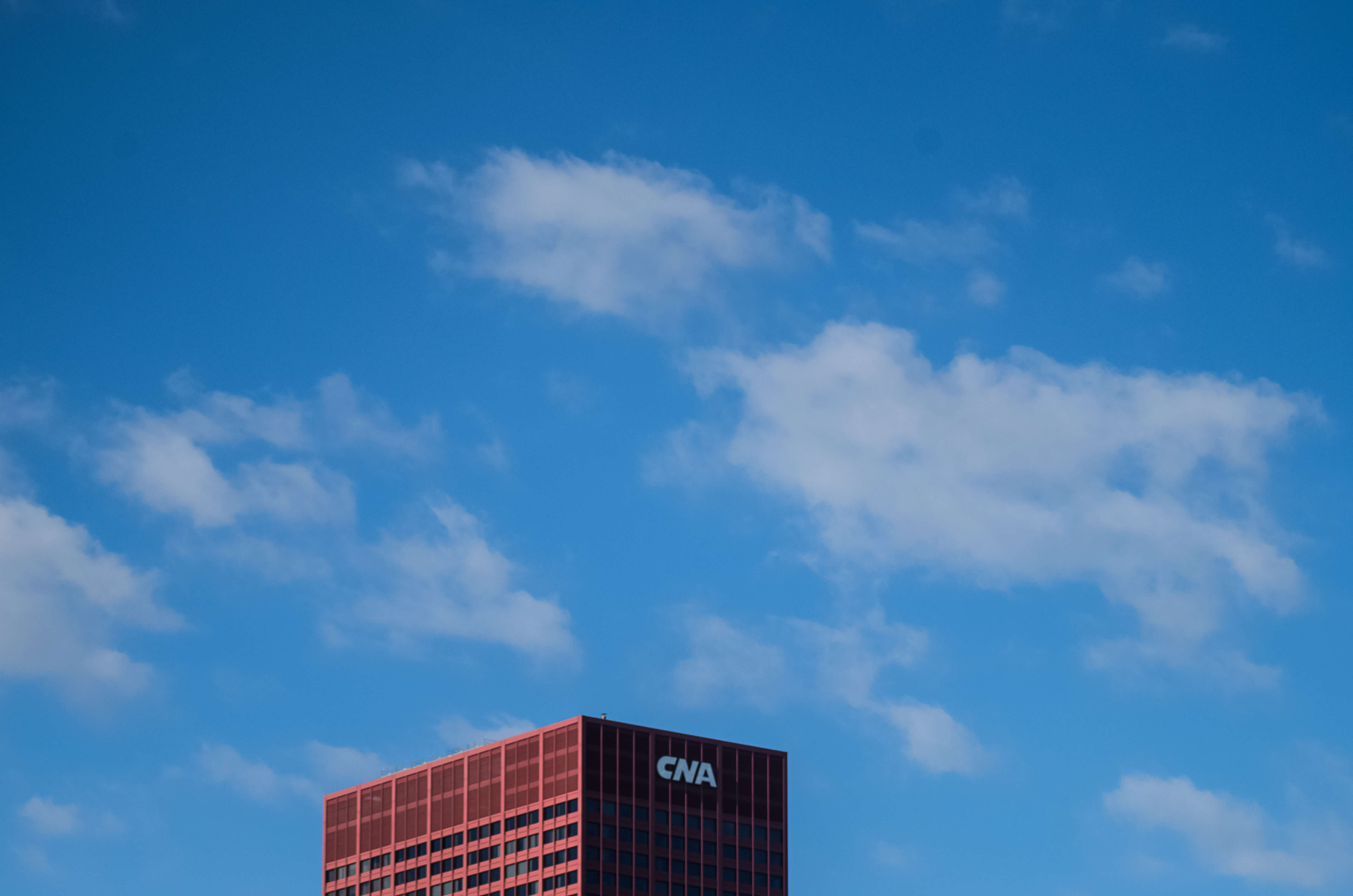 CNA Center
Dead simple and dead sexy. The CNA Center is the red brick juxtaposed against the dark steel and concrete of Chicago's skyline. It called out for little bit of attention, and I listened.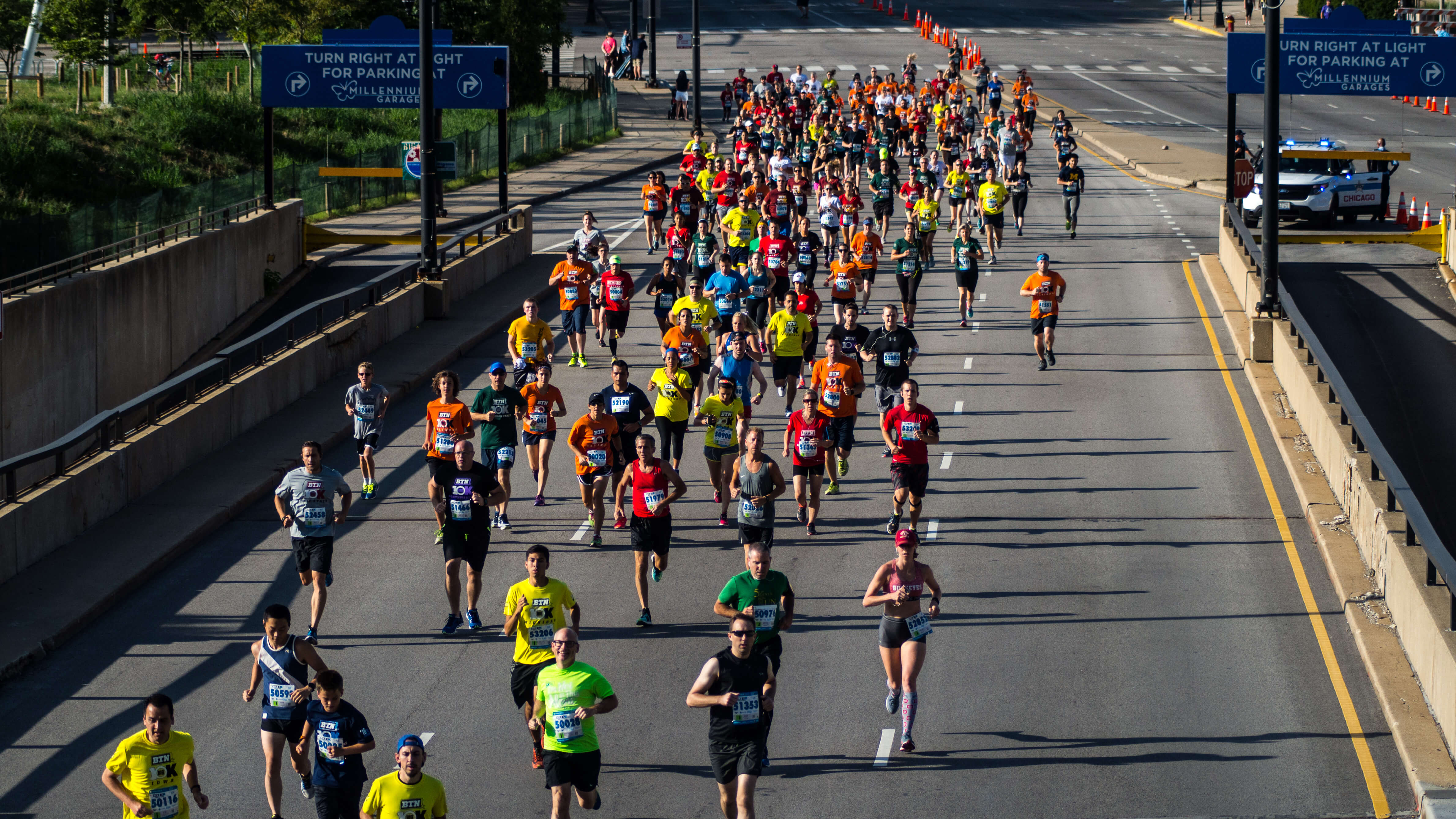 Big 10K
As I was meandering around Millennium Park, I remembered the Big 10K was running that weekend. I was lucky enough to catch the start and grab a shot of the mass of humanity. I have yet to run a race, but there's still time in 2016 to get more uncomfortable.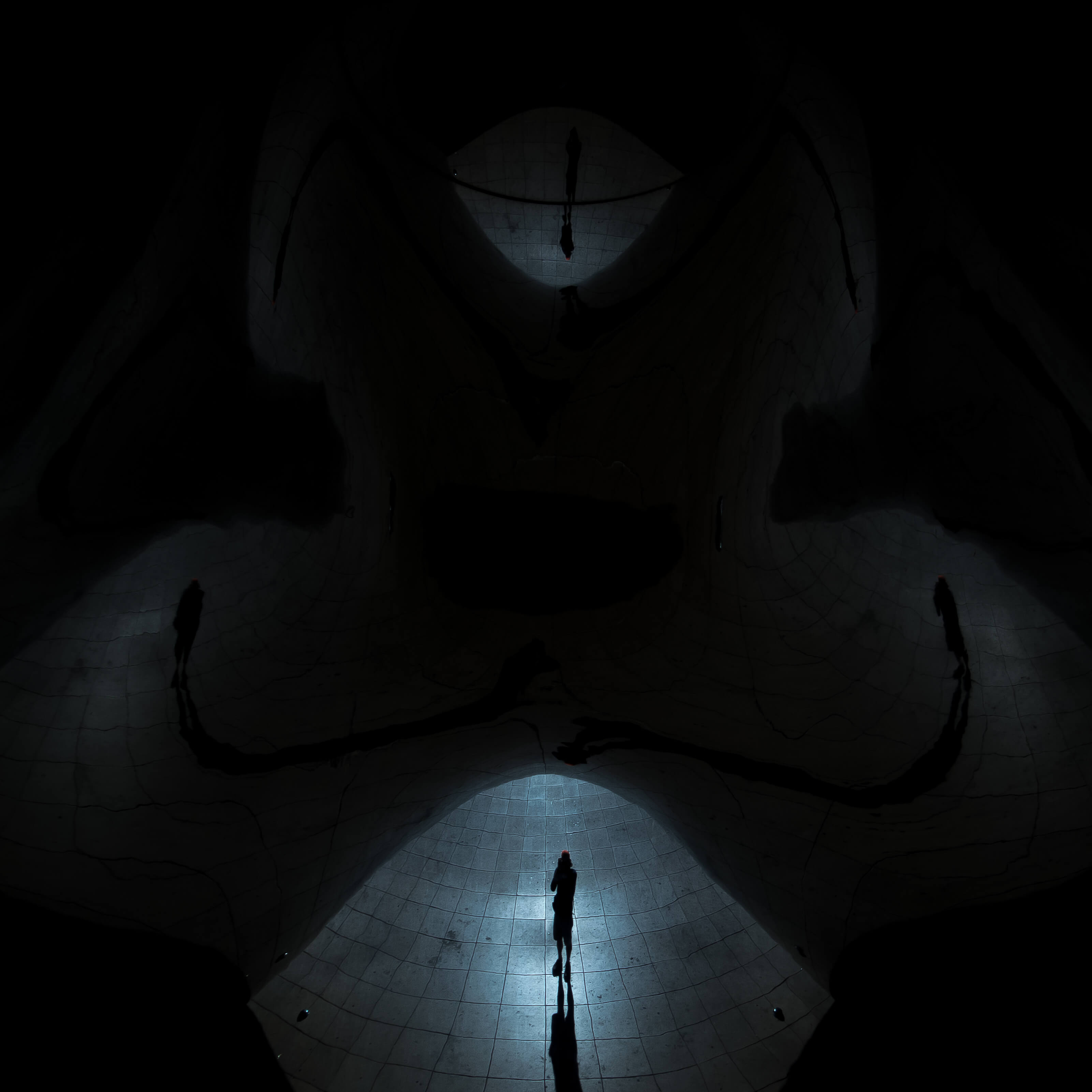 Cloud Gate
I've walked through the plaza many times (usually with Do-Rite Donuts), but I've never got up close and personal with the bean. As I walked underneath, I saw my reflection bouncing around. I knew in that moment it would be the shot I needed for my about page.
Sorry that the above reads like soft-core porn, it wasn't my intention.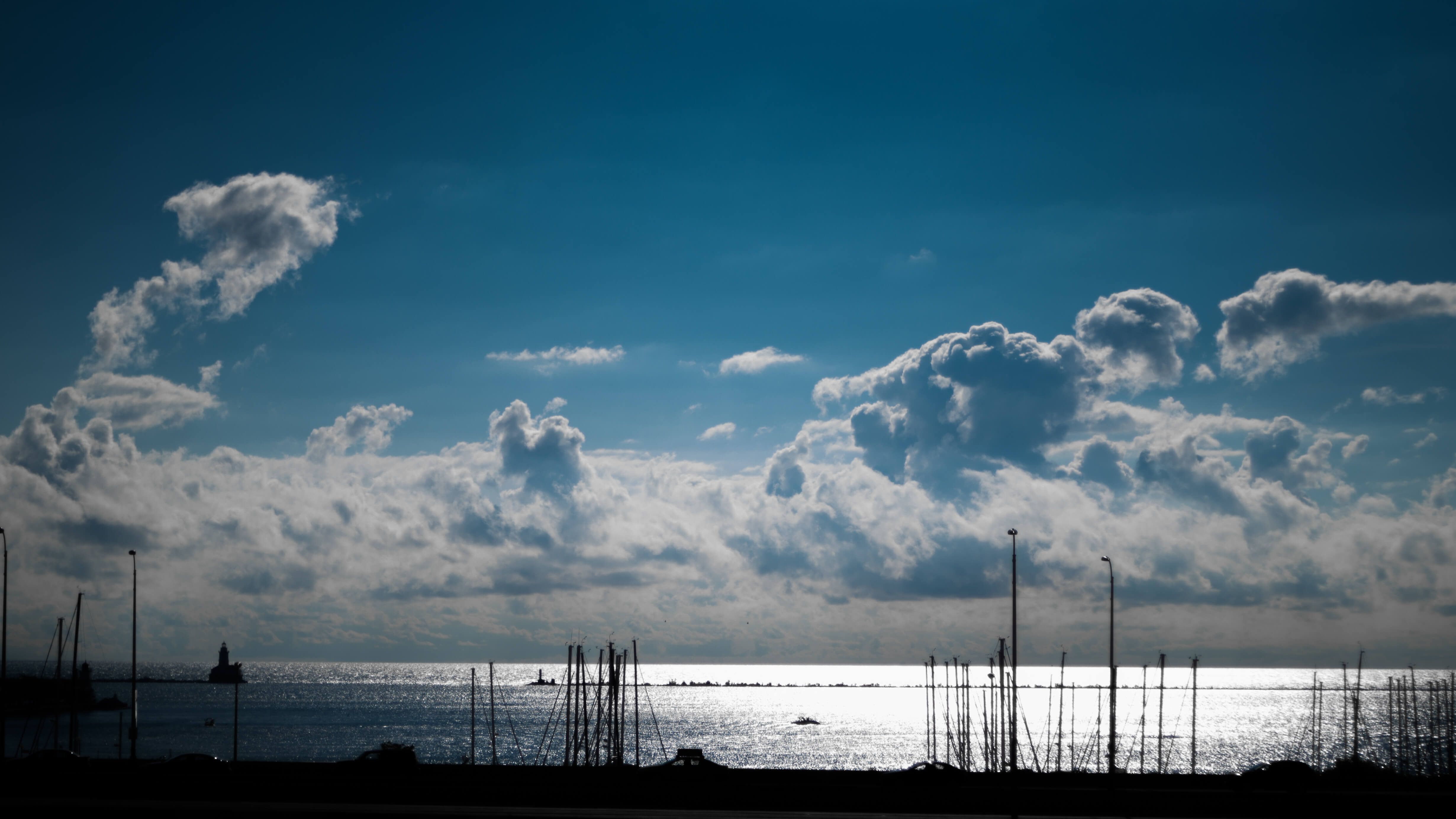 The Lake
I don't spend enough time with Chicago's greatest asset, Lake Michigan. I made a pledge in 2016 to get uncomfortable. One of the things I did to get out of my safe space was to buy a bike. A long time ago, I had vowed that I would never, ever ride a bike in Chicago. It seemed insane. However after my first ride, my irrational fear was removed.
En route to the lake, I stumbled across this view while I turned around on Harbor Drive. Randolph was closed due to the Big 10k.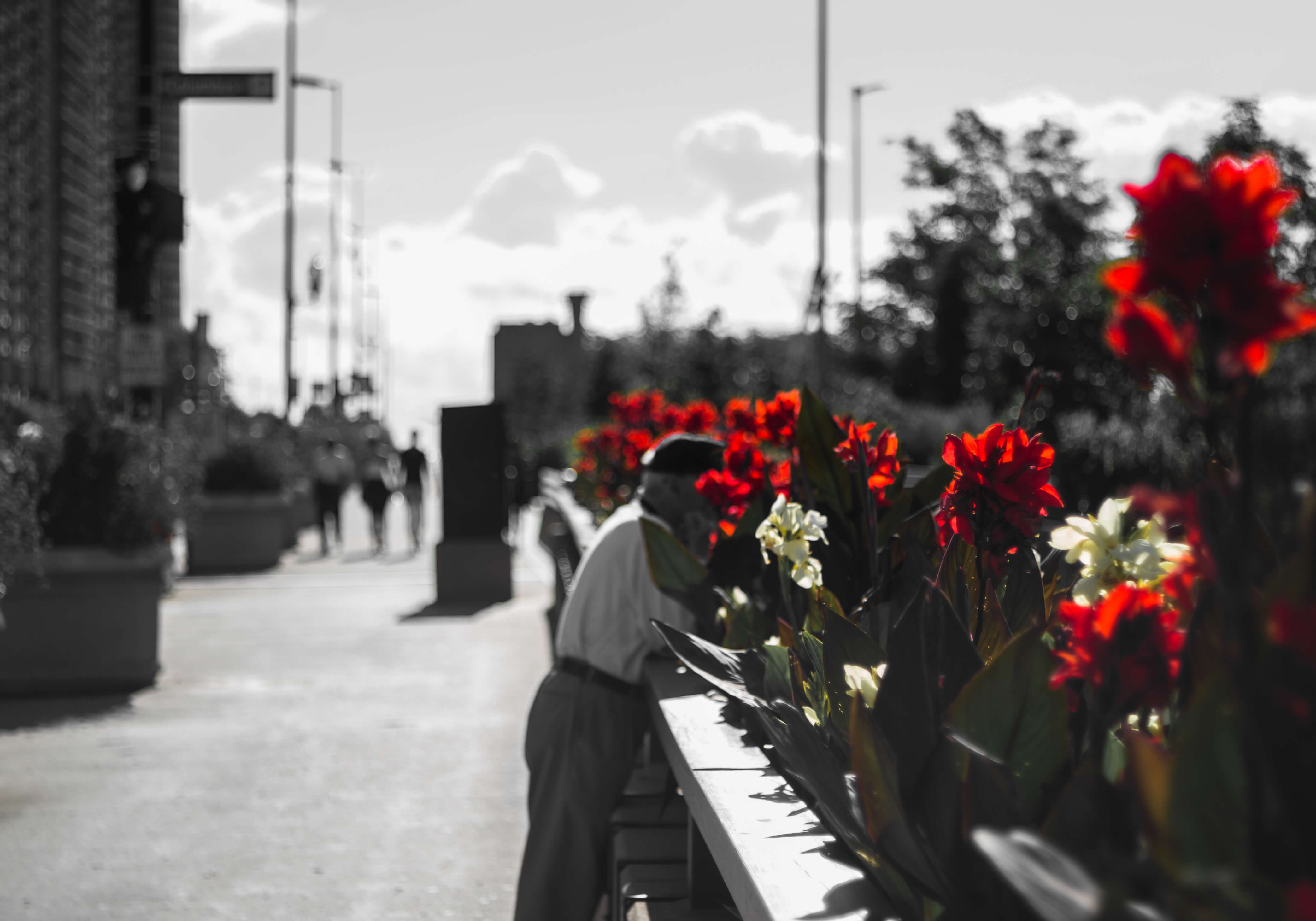 A man and some flowers
I was looking up at the Aon Center and marveling at its line. When I pulled my head out of the clouds, I saw this man standing among the flowers. He looked like he was getting his nose in there really good to smell them. In reality, he was watching the Big 10k runners.
I prefer my version that he LOVES flowers and strolls about the city in search of the best smelling ones.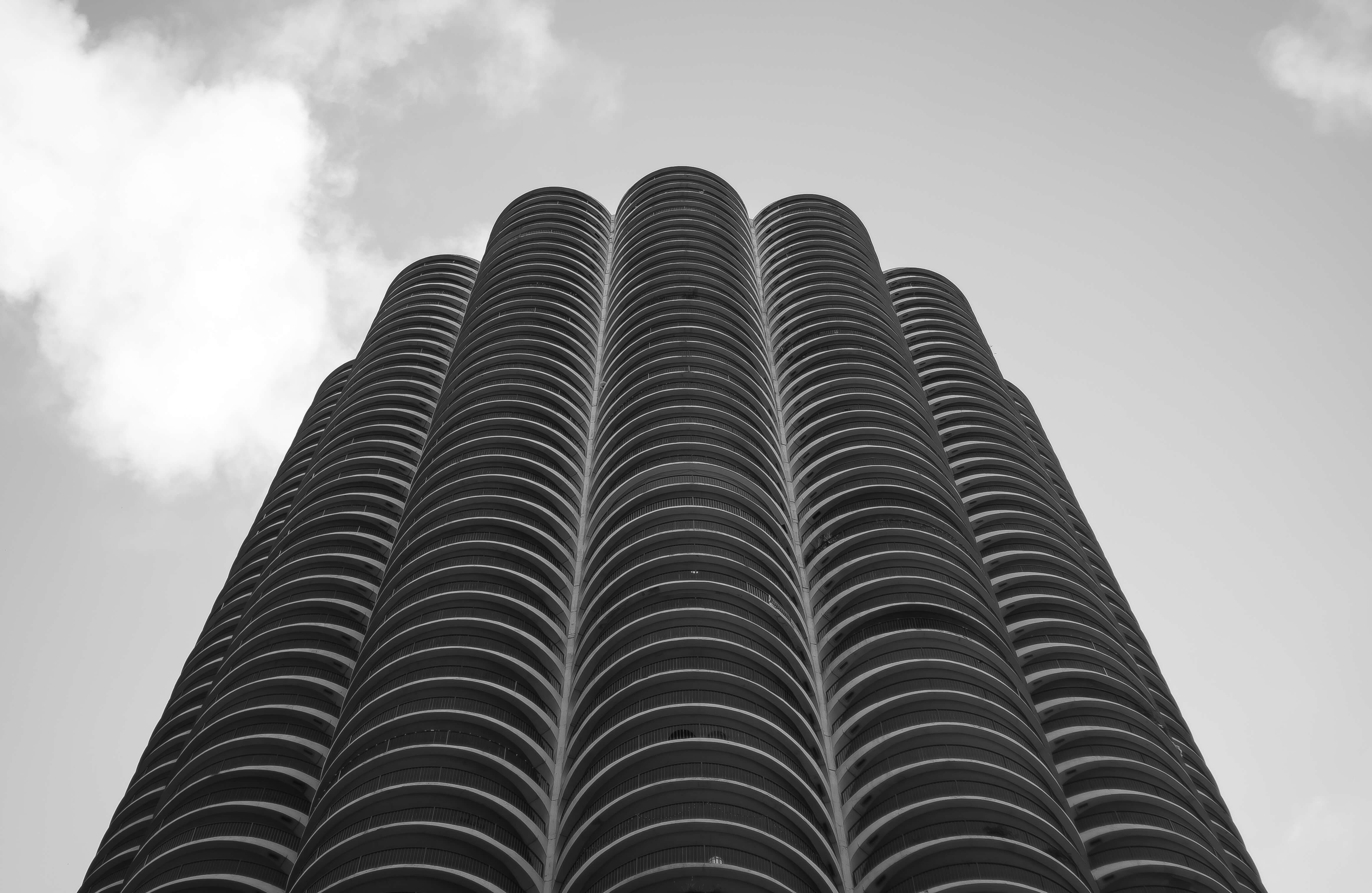 Marina Towers – #1
I plan on doing a series of the Marina Towers one day, consider this the first official entry.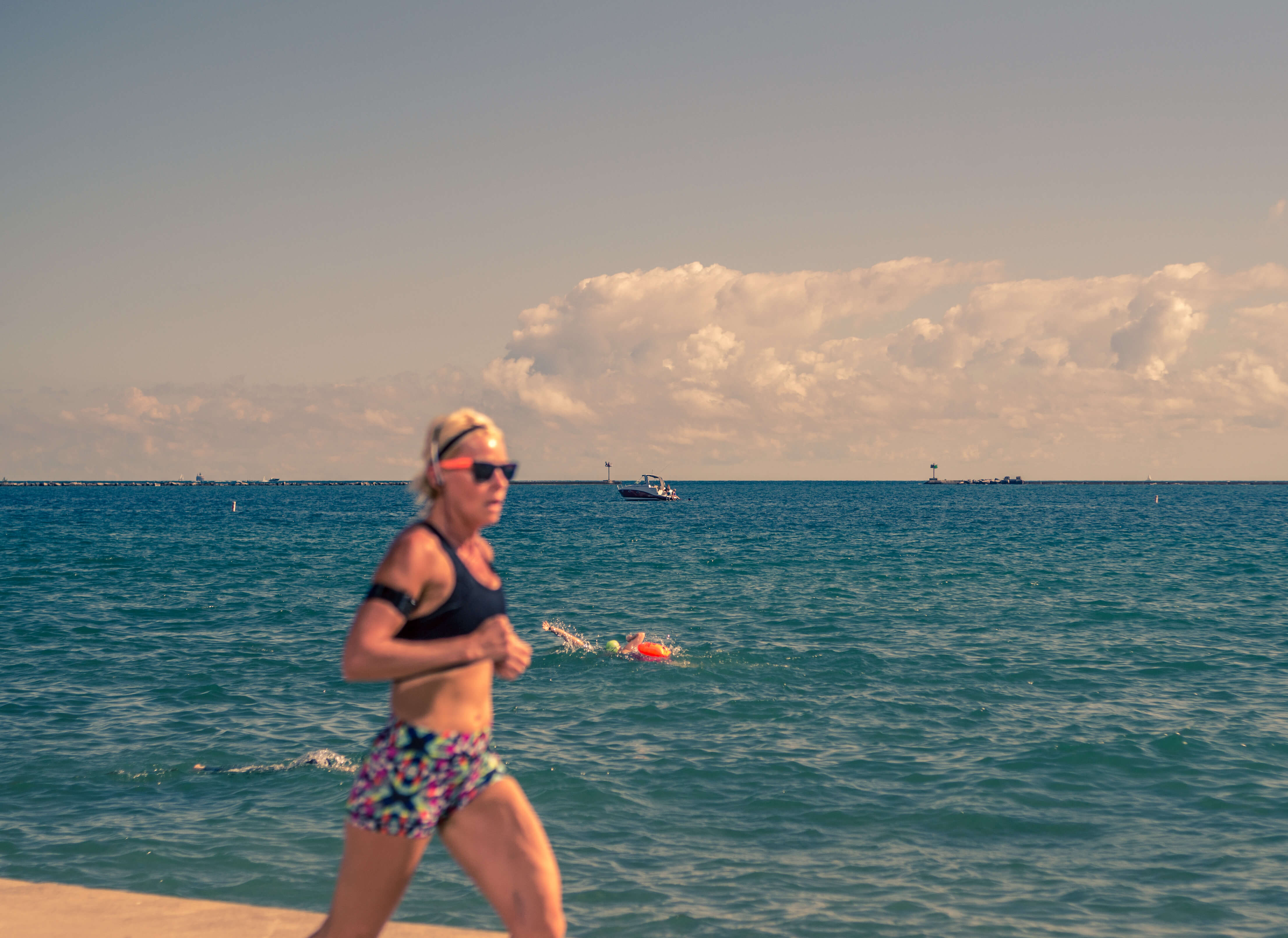 Ohio Street Beach
While I was waiting for my fiancé to finish her triathlon training, I was scanning through my photos from the morning. I quickly got bored.
I intended to take a couple generic shots of Lake Michigan, but then this happy accident occurred. The jacked woman (body goals), triathlon swimmer (dedication goals), and family on the boat (life goals), all lined up for the perfect shot.
I love that it's three different sets of people enjoying the lake in three different ways. Plus, they all seem sort of alone in a cool Edward Hopper vibe. And guess what? I love Edward Hopper.